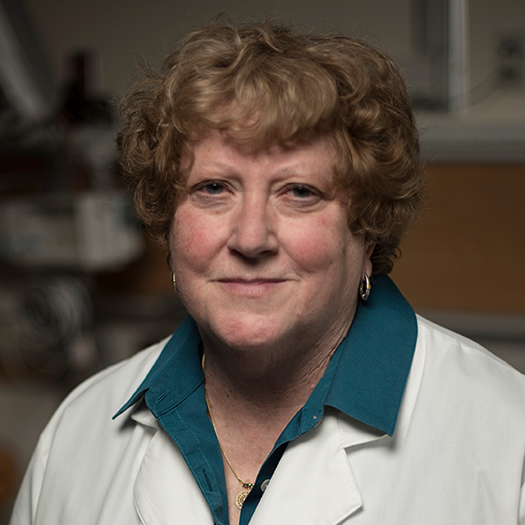 Billie Lou Short, M.D.
Chief, Division of Neonatology
Director, Extracorporeal Membrane Oxygenation Program
B.S., Biology, Northwestern State University, Alva, OK, (1965-1969)
Molecular Biology, University of Oklahoma, Norman, OK, (1969-1970)
M.D., Medicine, University of Oklahoma Health Sciences Center, Oklahoma City, OK, (1970-1974)
Residency, Pediatrics, Children's Hospital/University of Oklahoma Health Sciences Center, Oklahoma City, OK, (1974-1977)
Fellowship, Neonatology/Perinatology, Children's National Medical Center/George Washington School of Medicine, Washington, DC, (1977-1980)

Billie Lou Short, M.D., is a Professor of Pediatrics at George Washington University School of Medicine, and Chief of the Division of Neonatology at Children's National Hospital. She joined the staff of Children's National in 1980, after completing her pediatric training at the University of Oklahoma and her neonatology subspecialty training at Children's National.

In 1984, Dr. Short, with two of her colleagues, started the Extracorporeal Life Support (ECMO) Program at Children's National. The Children's National ECMO program was the first to be developed at a major children's hospital and the seventh program to open in the country. The clinical program quickly became one of the largest ECMO programs in the nation, with a strong research arm under the direction of Dr. Short. In recognition of this work, she was honored as an inaugural fellow in the Extracorporeal Life Support Organization (FELSO). She was a member of the Founding Steering Committee for the ELSO organization, and was president from 1994-1995.

She is also a member of the Board of Directors for the Children's Hospitals Neonatal Consortium (CHNC) that has established one of the largest quality outcome databases for complex patients cared for in Neonatal Intensive Care Units based at children's hospitals. The Consortium consists of over 34 of the major children's hospital programs in the United States and Canada. The quality outcome programs within the CHNC have changed outcome significantly for the high-risk patients taken care of in children's hospital NICUs across the country. Her research and clinical work is represented by over 180 articles and book chapters in the field of neonatal-perinatal medicine.