About Us
Your Support Can Help Transform Children's Health
Discovering Brighter Futures for Children Through Partnerships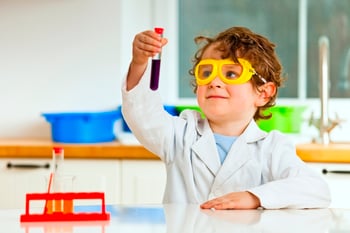 Our new Research & Innovation Campus will transform pediatric medicine. Together, we will fuel new discoveries, improve access to medical advances, provide primary care in Washington, D.C.'s Ward 4 and offer hope for children with rare diseases.
The new campus serves as a one-of-a-kind convening point for collaboration between public, private and academic partners — all aimed at transforming pediatric medicine, supercharging research and enhancing care for children in our region and around the world. Our nearly 12-acre-site at the former Walter Reed Army Medical Center includes:
A nearly 160,000-square-foot Children's National Research Institute
JLABS @ Washington, D.C. — a collaborative Johnson & Johnson Innovation space for start-ups pursuing pediatric medical inventions
A state-of-the-art Primary Care Center
Children's National Rare Disease Institute — the world's home for the diagnosis and care of uncommon genetic conditions
An 18,000-square-foot conference theater, including a 299-seat auditorium for collaboration and community use
Green, outdoor spaces where kids can be kids despite health challenges
Philanthropy changes lives. This ambitious investment in our greatest resource — children — requires commitment from partners across our community. This includes city and corporate leaders and those willing to invest in the future we envision together.
To learn more about how you, your company or your foundation can get involved, please contact Julie Butler, Vice President, Corporate and Community Giving at (301) 565-8508 or [email protected].
The Future of Pediatric Health
This new campus drives innovation, offers new hope and reinvents pediatric research to help children grow up stronger.