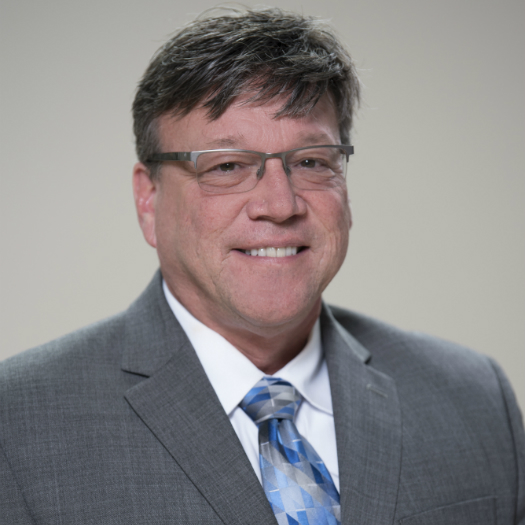 James Bost, Ph.D.
Research Division Chief of Biostatistics and Study Methodology
Co-Director of the BERD CTSI-CN
Intensive Seminar on Value-Based Care, Harvard University (2016)
Ensemble and other Predictive Analytic Techniques, World Predictive Analytics Conference (2015)
Ph.D., Research Methodology, The University of Pittsburgh, Pittsburgh, PA (1992)
M.S., Statistics, The Ohio State University, Columbus, OH (1988)
B.S., Administrative and Management Science and Mathematics, Pittsburgh, PA (1983)

Jim Bost, Ph.D. has spent his career in a variety of academic and non-profit positions, all centered around data acquisition and sophisticated data analytics to drive program development, quality improvement and research collaboratives. He joined Children's National Medical Center (CNMC) as their Research Division Chief of Biostatistics and Study Methodology in March of 2017. The division provides biostatistics and data management services and consists of Ph.D. and Master's level statisticians and data managers.

Prior to joining CNMC, he was Director of the Outcomes Center at Children's Healthcare of Atlanta (CHOA). He created and built the center along with providing data warehousing, reporting and analysis services to CHOA's Service Lines, departments and strategic initiatives.

Prior to joining CHOA, Dr. Bost was the Associate Professor of Medicine, Biostatistics, Clinical and Translations Science at the University of Pittsburgh School of Medicine. He was the lead Coordinating Center PI and co-PI for two kidney disease research studies while also managing a team of analysts and overseeing biostatistics for the Center for Research on Healthcare Data Center, Clinical and Translational Science Institute and the School of Medicine Clinician Educators.

Prior to the University of Pittsburgh, Dr. Bost spent three years at the University of Arkansas as an Associate Professor of Biostatistics for the College of Public Health and Associate Director of Health Data and Statistics for the Arkansas Center of Health Improvement. Dr. Bost also spent six years at the National Committee for Quality Assurance (NCQA) where he was the Director of Analysis prior to becoming VP, Research and Analysis. While at NCQA, Dr. Bost lead a team of statisticians, epidemiologists, healthcare analysts and survey methodologists responsible for analyzing national HEDIS Clinical and Patient Satisfaction data and led the development of NCQA's Quality Dividend Calculator.

Dr. Bost holds Master's in Statistics from The Ohio State University and a Ph.D. in Research Methodology from the University of Pittsburgh.