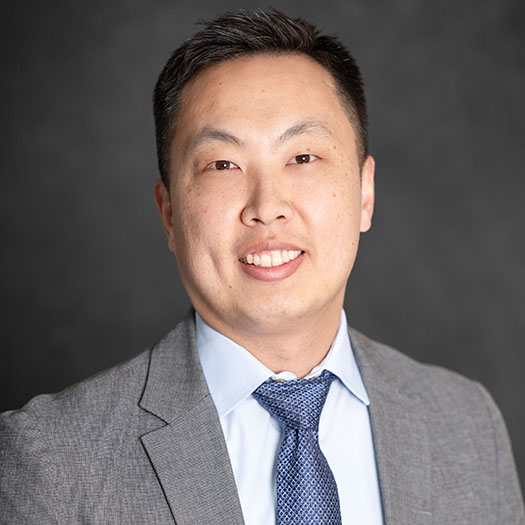 Richard Jaepyeong Cha, Ph.D.
Research Faculty Associate Professor
Principal Investigator
Ph.D., Electrical Eng., Johns Hopkins University, Baltimore, MD, (2016)
M.S., Biomedical, Seoul National University, Seoul, South Korea, (2011)
B.S., Electrical Eng., Seoul National University, Seoul, South Korea, (2007)

Richard Jaepyeong Cha, Ph.D., is an optical engineer with expertise in optical system design and image processing. Dr. Cha joined the Institute in July 2016 as an assistant professor to work on the VISION program (Vision and Intelligence for Surgical Innovation, Optimization and Navigation), leading a team of engineers and clinicians in the development of superhuman vision, machine learning and intelligent surgical guidance. Dr. Cha received his Ph.D. degree from Department of Electrical and Computer Engineering at Johns Hopkins University (2016), while he completed his bachelor and master degrees from Seoul National University in South Korea. His doctoral work has provided him the necessary background and expertise in optical imaging of cellular/tissue level architecture and physiological function, specifically in the use of fluorescence imaging (FI), multispectral/hyperspectral imaging (MSI/HSI) and laser speckle contrast imaging (LSCI). During his graduate program, he was a Howard Hughes Medical Institute Predoctoral Fellow and he initiated multiple projects on development of endoscopic fluorescence imaging tool for brain activity mapping in live animals, multispectral imaging platform for optimizing anastomosis placements and real-time blood flow assessment for intraoperative use in clinical neurosurgery. His current research interests include biomedical imaging guided surgical intervention and anatomical/physiological imaging both in live animals and humans.