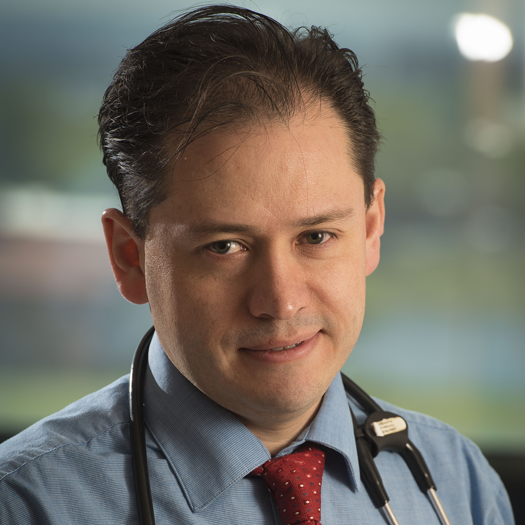 Gustavo Nino, M.D., M.S.H.S., D'ABSM
Principal Investigator in the Center for Genetic Medicine
Director of Sleep Medicine
M.D., National University of Colombia School of Medicine, Bogota, Colombia (1999)

Gustavo Nino Barrera, M.D., MSHS, D'ABSM, is a physician-scientist, ABP board-certified in pediatric pulmonology and sleep medicine. He is currently Assistant Professor in the Division of Pulmonary and Sleep Medicine at Children's National Hospital. Dr. Barrera is also part of the multi-disciplinary airway biology research group at Children's National Research Institute and Research Center for Genetic Medicine. He has a broad research background in airway biology and the phenotypical characterization of asthma and obstructive sleep apnea in children.

He has published several peer-review articles and has received young investigator distinctions from the American College of Chest Physicians (ACCP), American Academy of Sleep Medicine (AASM) and the International Congress of Pediatric Pulmonology (CIPP). Recently, Dr. Nino was awarded a NIH-K12 Lung and Genomics Career Development Award from the National Heart, Lung, and Blood Institute (NHLBI) to investigate novel mechanisms of airway genetic reprogramming mediated by microRNAs. He is passionate about medical education and in 2010, he received a faculty teaching award in recognition for his mentorship/training of students, residents and fellows at Penn State University. He is a native of Colombia, South America, speaks Spanish and loves Latin-American culture.