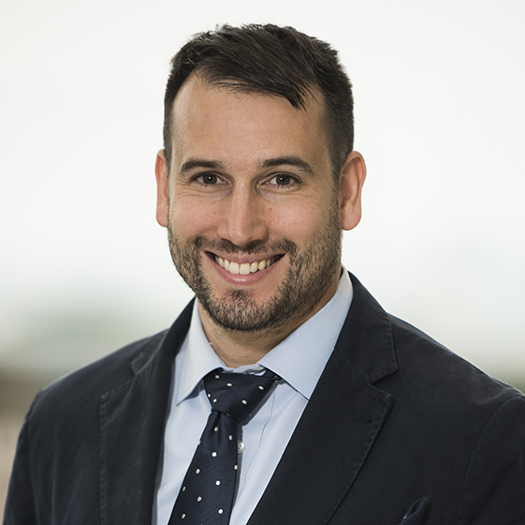 Patrick J. Hanley, Ph.D.
Chief and Director, Cellular Therapy Program
Associate Professor of Pediatrics
Ph.D., Immunology, Baylor College of Medicine, Houston, TX, (2006-2011)
B.A., Biology, Chemistry, Hartwick College, Oneonta, NY, (2002-2006)

Patrick Hanley, Ph.D., is chief and director of the Cellular Therapy Program. He is also an associate professor of pediatrics in the Center for Cancer and Immunology research at the Children's National Research Institute and member of the Center for Cancer and Blood Disorders and the Division of Blood and Marrow Transplantation. As Chief and Director of the Cellular Therapy Program, Dr. Hanley works with investigators in an iterative manner to discover, optimize, and manufacture novel cell and gene therapies, infuse these novel therapies to patients, and then test their safety and efficacy by evaluating the immune system in the patients post-infusion. Dr. Hanley is passionate about improving the potency of existing cellular therapies and reducing the time it takes to get them to patients and he has overseen the manufacture of over 300 cellular therapy products. As the vice president-elect, North America and co-chair of the immuno-gene therapy committee of the International Society for Cell and Gene Therapy (ISCT), Commissioning Editor of the journal Cytotherapy, and a member of the Board of Directors of the Foundation for the Accreditation of Cellular Therapy (FACT), Dr. Hanley is a distinguished immunotherapist, immunologist, and leading expert in Good Manufacturing Practice (GMP) regulations for cell and gene therapies.

In addition to GMP regulations, Dr. Hanley is interested in using cellular modalities to improve outcomes after stem cell transplantation – including bone marrow transplant and cord blood transplant – and make them standard of care. Along with the CCIR director, Dr. Bollard, he has pioneered work in expanding virus-specific immune cells from naïve T cells, such as those present in cord blood or virus-seronegative donors and T cells targeting tumor-specific antigens. During his post-doctoral training, Dr. Hanley has also pioneered the large-scale manufacturing of mesenchymal stromal cells which has led to clinical trials for inflammatory diseases such as inflammatory bowel disease, congenital heart disease, and pediatric acute respiratory distress syndrome (PARDS).